Discover through the world of art, the versatility of Fleur used to create different techniques on different materials.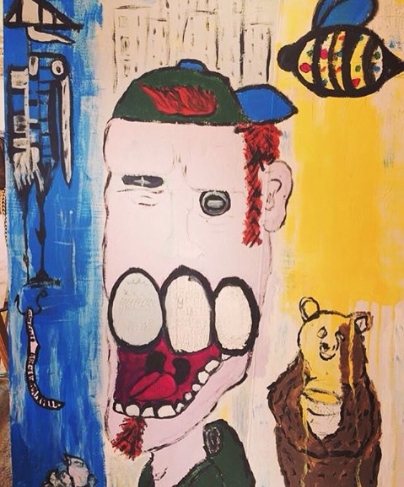 Artist's Name: Andrea Bonghi.
Product used: Liquid Colour Chalky Look.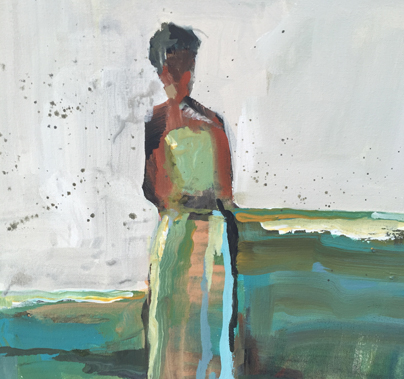 Artist's Name: Jack Quick.
Product used: Liquid Colour Chalky Look.
Moreover...
You can use Fleur for other techniques such as:
Pouring
Airbrush
Spatula
Screenprinting
Base for pastels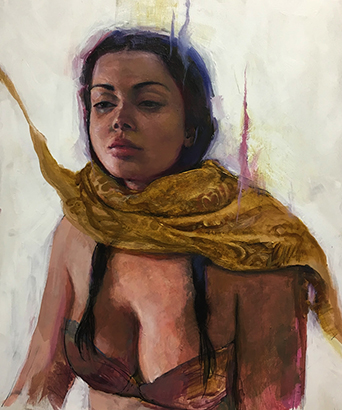 Artist's Name: Laura Hildevert.
Product used: Liquid Colour Chalky Look.
"Fleur is the perfect product that can be used by anyone for various artistic techniques".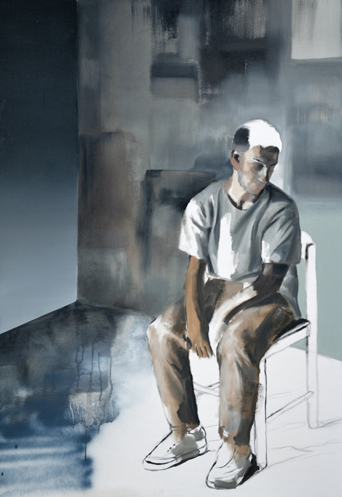 Artist's Name: Lorenzo Ermini.
Product used: Liquid Colour Chalky Look.
Why artists love fleur
Easy to use
The exclusive recipe makes Fleur perfect for any surface and it is not necessary to prime.

Wide range of colours
The range of colours is the result of a careful selection of traditional colours combined with the latest trends in the world of art, fashion and interior design.

Perfect on canvas
The quick drying makes it suitable for painting on canvas. Perfect adherence even on fabric.

Mix and match
You can combine Fleur with other techniques to get amazing effects. You can use different tools.

Versatility
Fleur Paint can be used on all surfaces, in order to create different artistic techniques.

Good Brushability
The exclusive recipe of Fleur, coming from a 200-year-old experience in creating items and products for decoration and restoration, allows you to easily apply colors, ensuring an excellent coverage.
"We believe in creative people and in artists' ability to express their talent".
Artist creative Project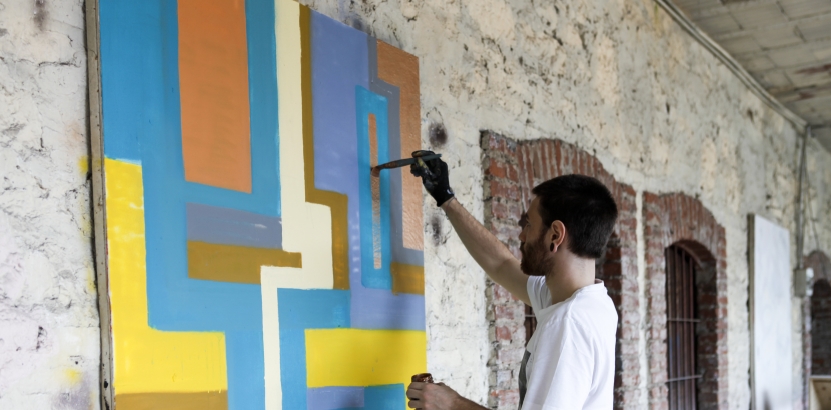 If you want to be part of the Fleur Community, we have created the "Artist Creative Project", a meeting place where you can experience new creative techniques and share your works with other artists.
Sign up for your Fleur store or go to "I want to become a Fleur Ambassador" and we will contact you as soon as possible.
I WANT TO BECOME A FLEUR AMBASSADOR