Metallic Gold Wax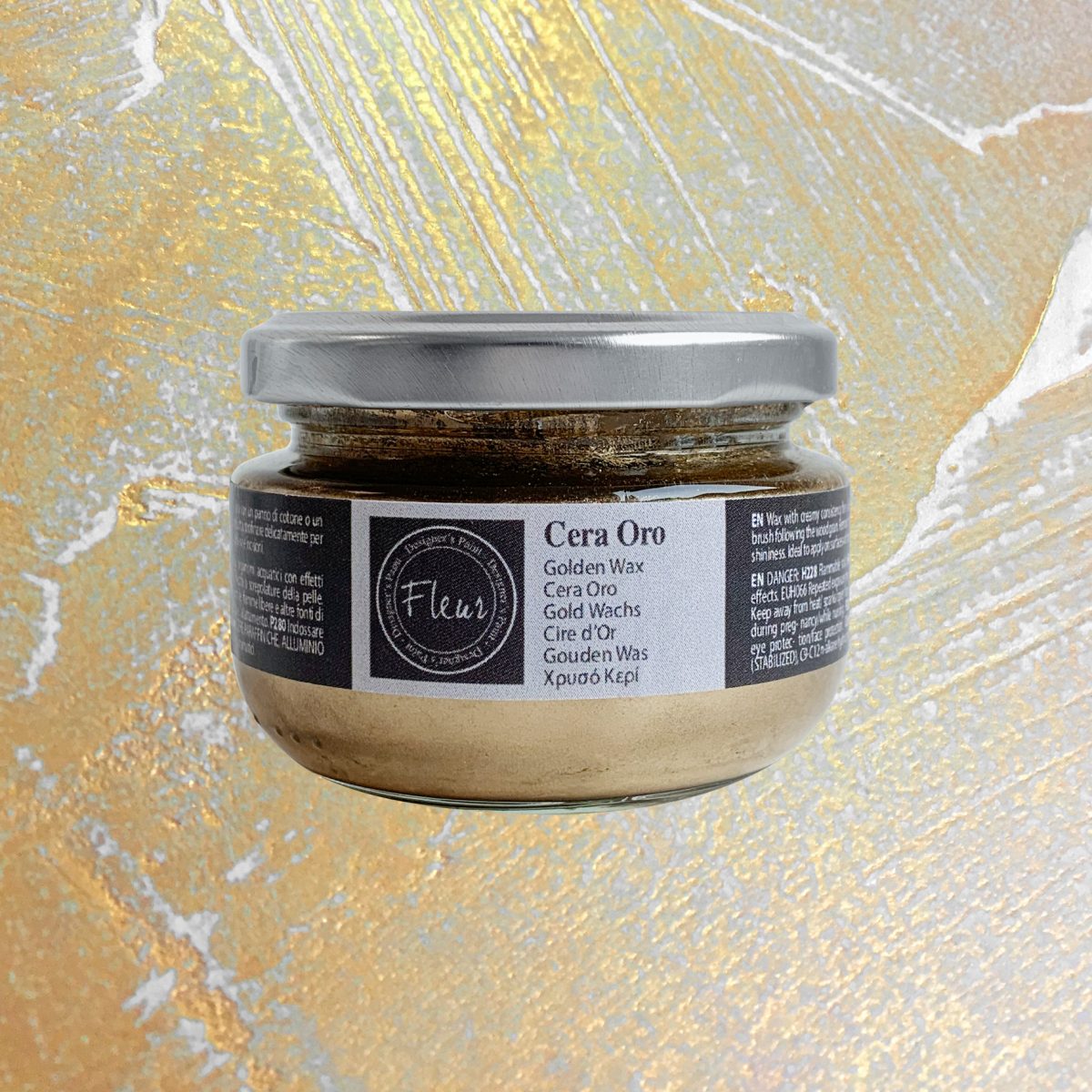 Perfect golden wax to create decorative effects, ideal on surfaces with bas-reliefs and engravings.
Apply the base colour and let it dry.
Apply the Gold Wax and remove the excess with a cotton cloth.
TOOLS CLEANING: Citrus Wax Remover (12622-12672).
---
Available Sizes:

---
Coverage:
100 ml cera = 2 m2 ca.