Nature will dominate the colour trends of 2022. The colors in vogue remind us of green meadows, the shades of the sea, the intensity of the earth, the changing of foliage in autumn.  Pop and colorful hints are more than welcome, but with discretion and delicacy, while no limits for classic black and white, the perfect allies of any shade. Three colours stand out from the whole range of shades and you simply can't miss them: let's discover them together with Westwing's advice inspired by the report on the new 2022 trends!
Botanical Charm
Green, in all its shades, will be one of the most trendy colours for 2022. This colour can transmit peace and tranquility, it is ideal in every room of the house, but especially in the bedroom and living area. The shade Botanical Charm has a strong relaxing power: it is a mix between the sobriety of sage green and the cheerful charm of grass green, and it is perfect both on walls and furniture.
The best combinations
Furnishing a house with green may seem difficult, but with the right tricks it is easier than expected. Our advice is to choose a green piece of furniture, for example a sofa, and build the environment around it. A green fabric sofa goes well with a light wood coffee table, a cream-coloured armchair, a rug with black and white graphic patterns and decorations (paintings and knick-knacks) in the same colours.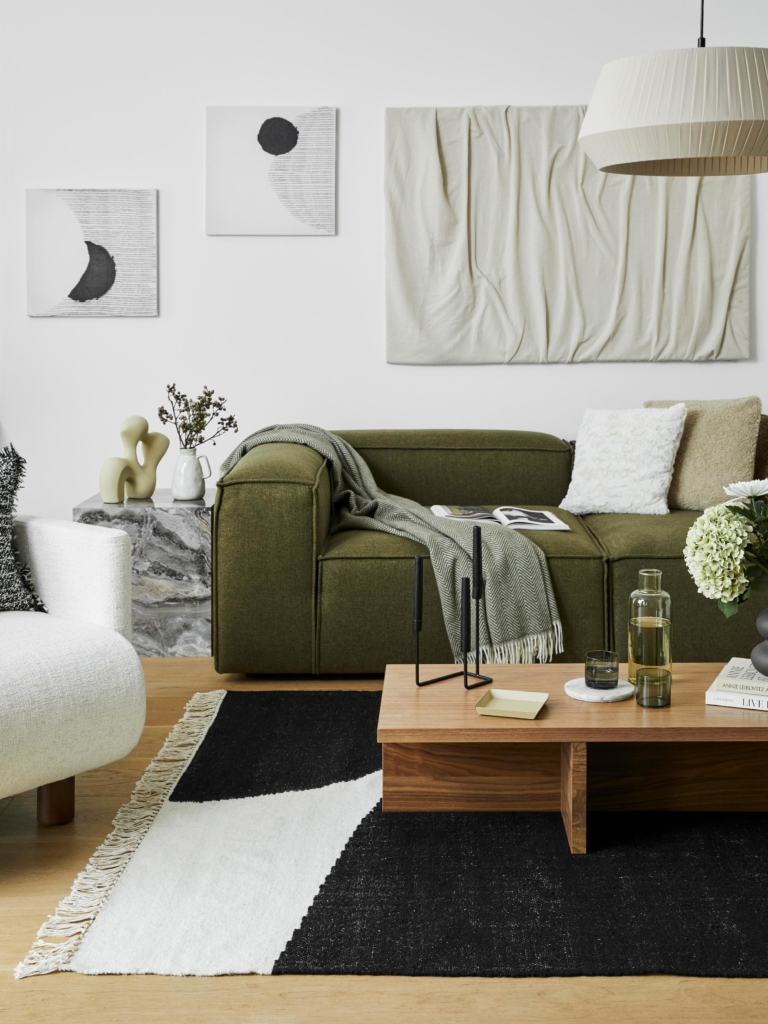 On the walls of the living room, Botanical Charm pairs wonderfully with parquet floors and furnishings in shades of beige, white and wood. Ideally, you should have a beige fabric sofa, a carpet in a darker shade of green and a light wood coffee table to echo the grain of the parquet.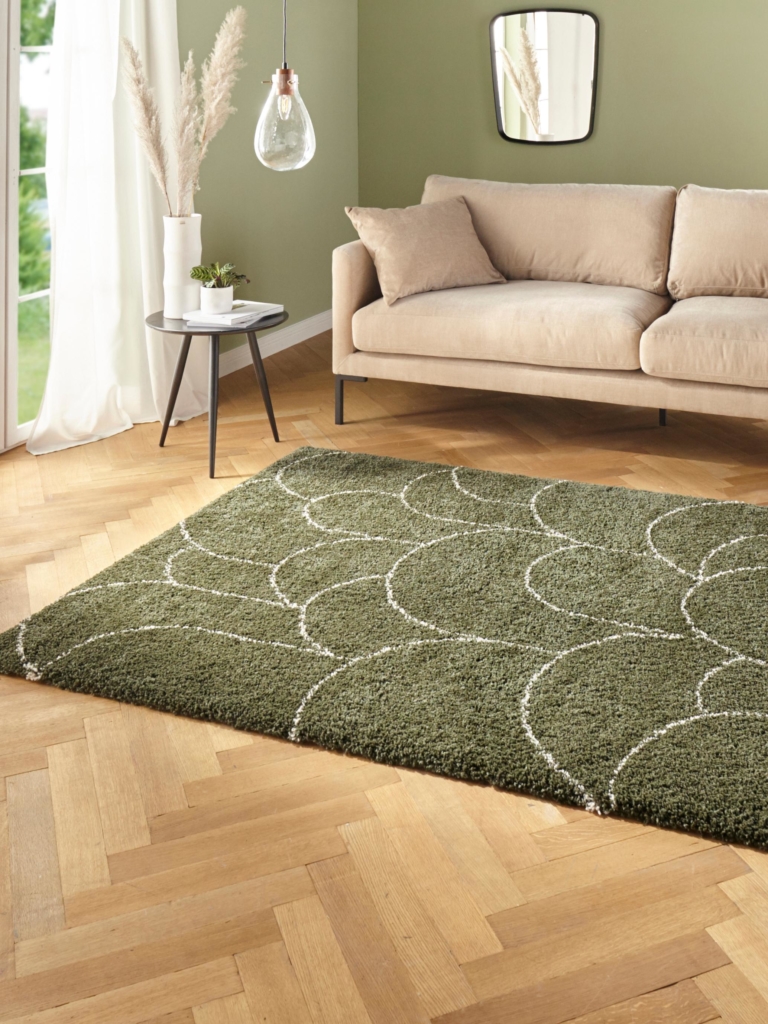 Saffron Aroma
Medium orange, tending to rust, which reminds us of the intensity of pure saffron softened by the colour of the earth on which it grows.
How to match it at home
Why not use Saffron Aroma as your living room sofa colour? It fits perfectly in a black-dominated environment, almost like a beacon in the night that illuminates the room. But it's also perfect with other warm-based neutrals and paired with light, unfinished wood furniture, reminiscent of the Nordic style.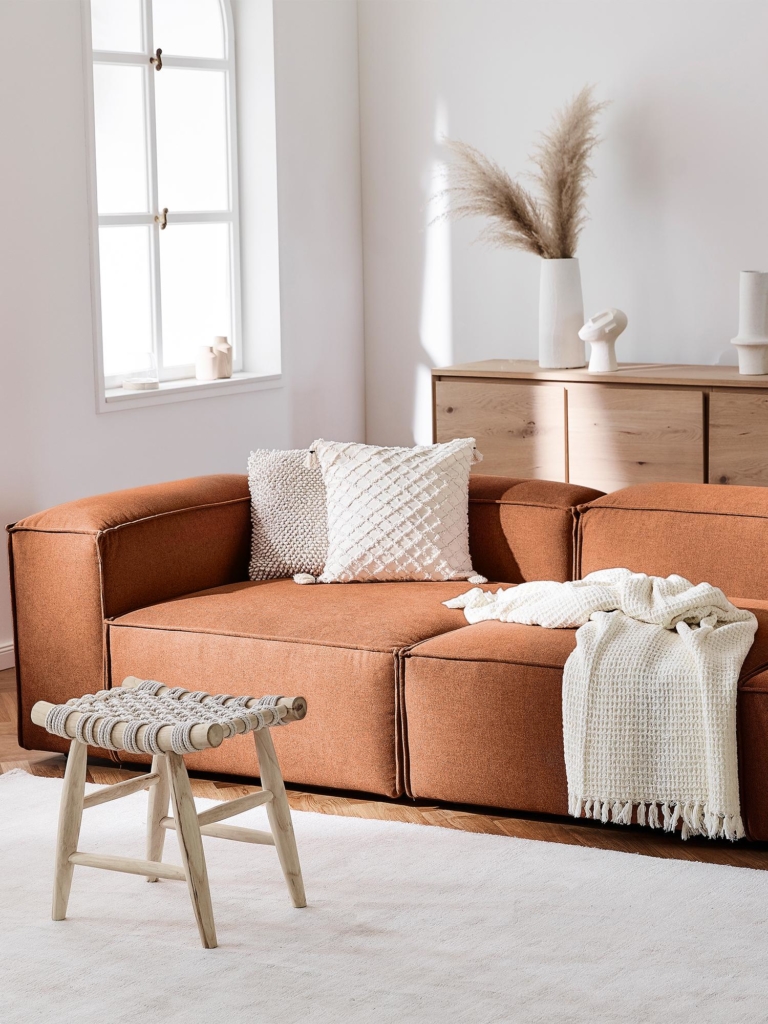 It can also be used with textiles to bring a touch of colour to a room where beige or other neutral colours predominate. If you wish to evoke the irresistible boho chic style, pair it with the pillowcases of sofa cushions in raw cotton or soft bouclé fabric.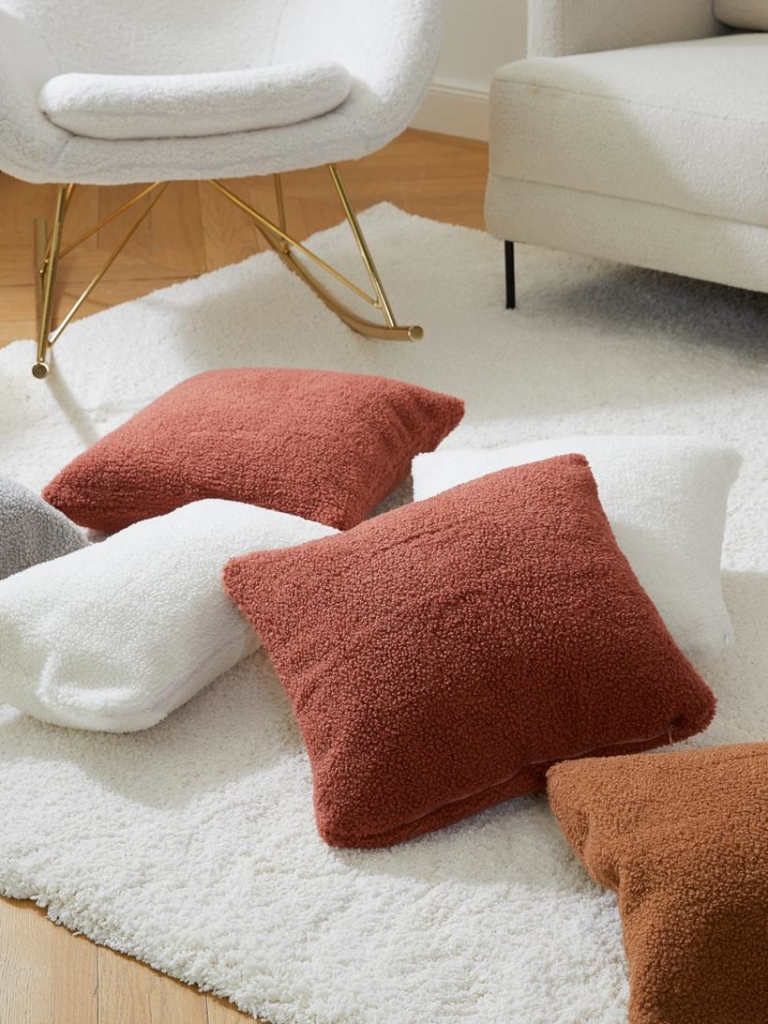 Coffee Grounds
As we mentioned earlier, among the trendy colours for 2022 there is the so-called earthy tones, in other words, those shades that recall the beauty of our planet. The Coffee Grounds shade is a warm beige, reminiscent of sand in its darker shades. It is a cozy color, which reminds us of espresso cream, milk chocolate, morning latte, all the little things that gives us comfort. Perfect throughout the home, whether as a neutral base to brighter colours, or for a timelessly elegant monochrome look.
Pairings for all tastes
Used on walls, Coffee Grounds can warm up any room, creating a cozy and familiar space. Ideally you could choose to paint an accent wall with this shade, perhaps in the living room or at the entrance: create contrast by placing a milk-white chest of drawers in front of it, maybe decorated with knick-knacks of the same colour and dried flowers in shades of beige.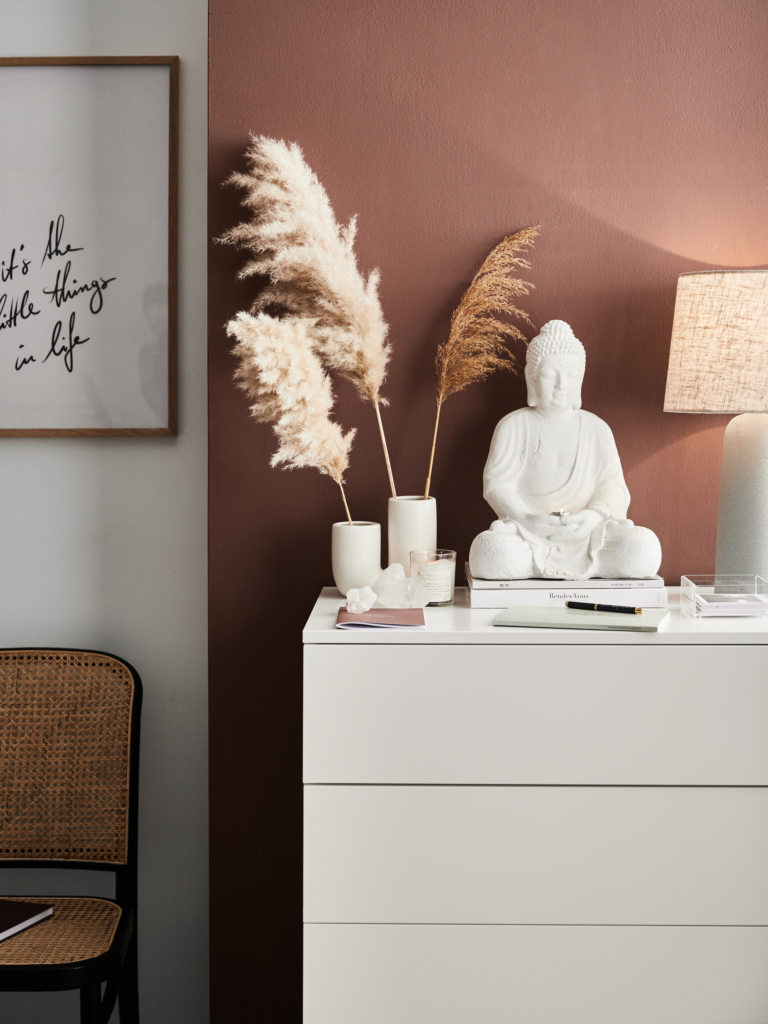 In the living area, this hue of brown is ideal for a leather sofa paired with a black wooden coffee table and a beige and turquoise rug. It's the best way to add a bit of vibrant but not excessive colour. The extra touch? A black floor vase with Pampas Grass inside, a very trendy plant capable of adapting to any style of home decor.