Extra Matt Water-Based Resin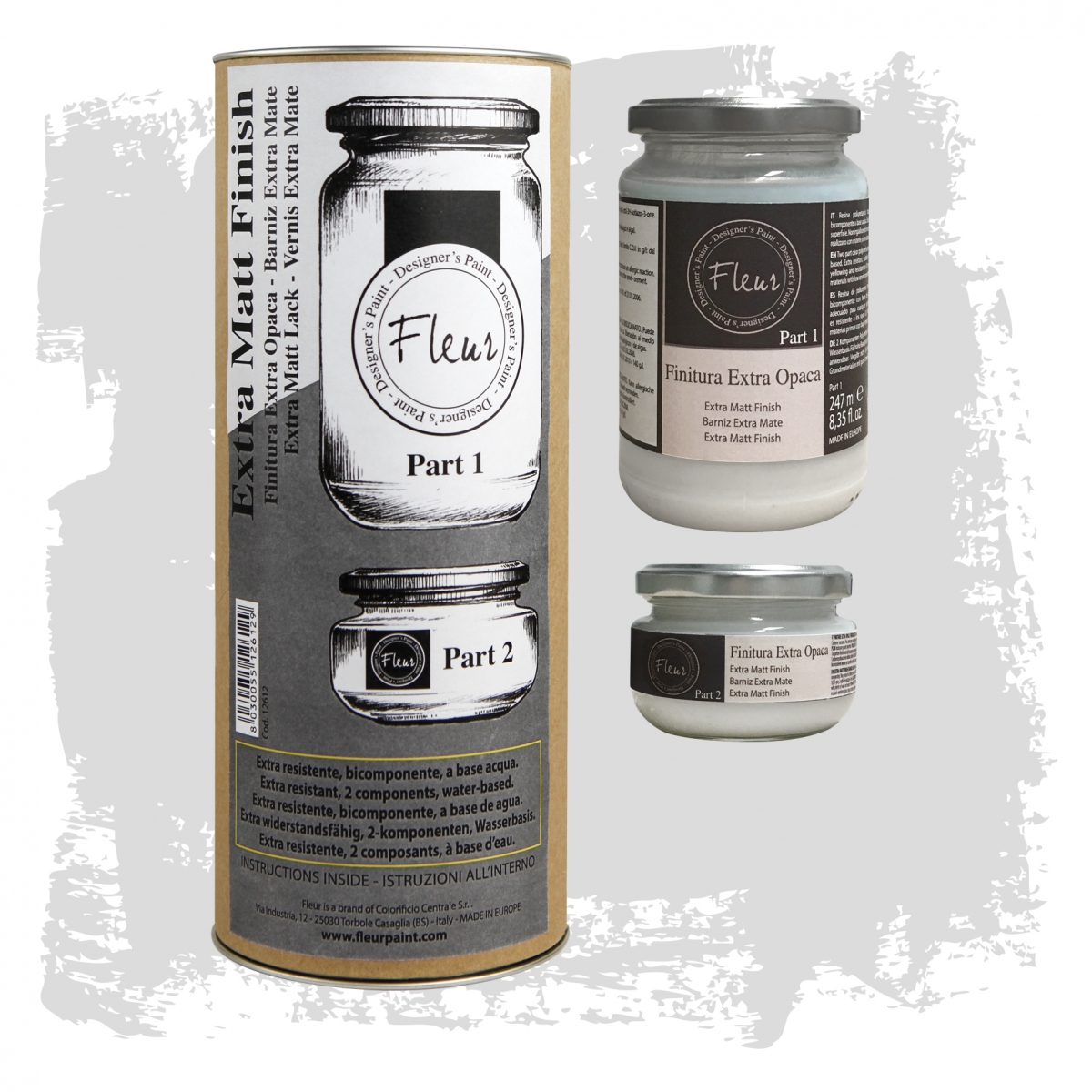 Water-based, bicomponent, polyurethane formula.
It is a transparent, extra matt and extremely wear-resistant finish, suitable for any surface.
It does not turn yellow and it resists to UV rays.
Mix components A and B separately.
Pour component B into component A and mix carefully.
Wait 5 minutes before continuing with the application.
Once ready, the product must be applied within 1 hour, with brush or roller.
TOOLS CLEANING: Water.
---
Available Sizes:

---