Medium For Decorative Effects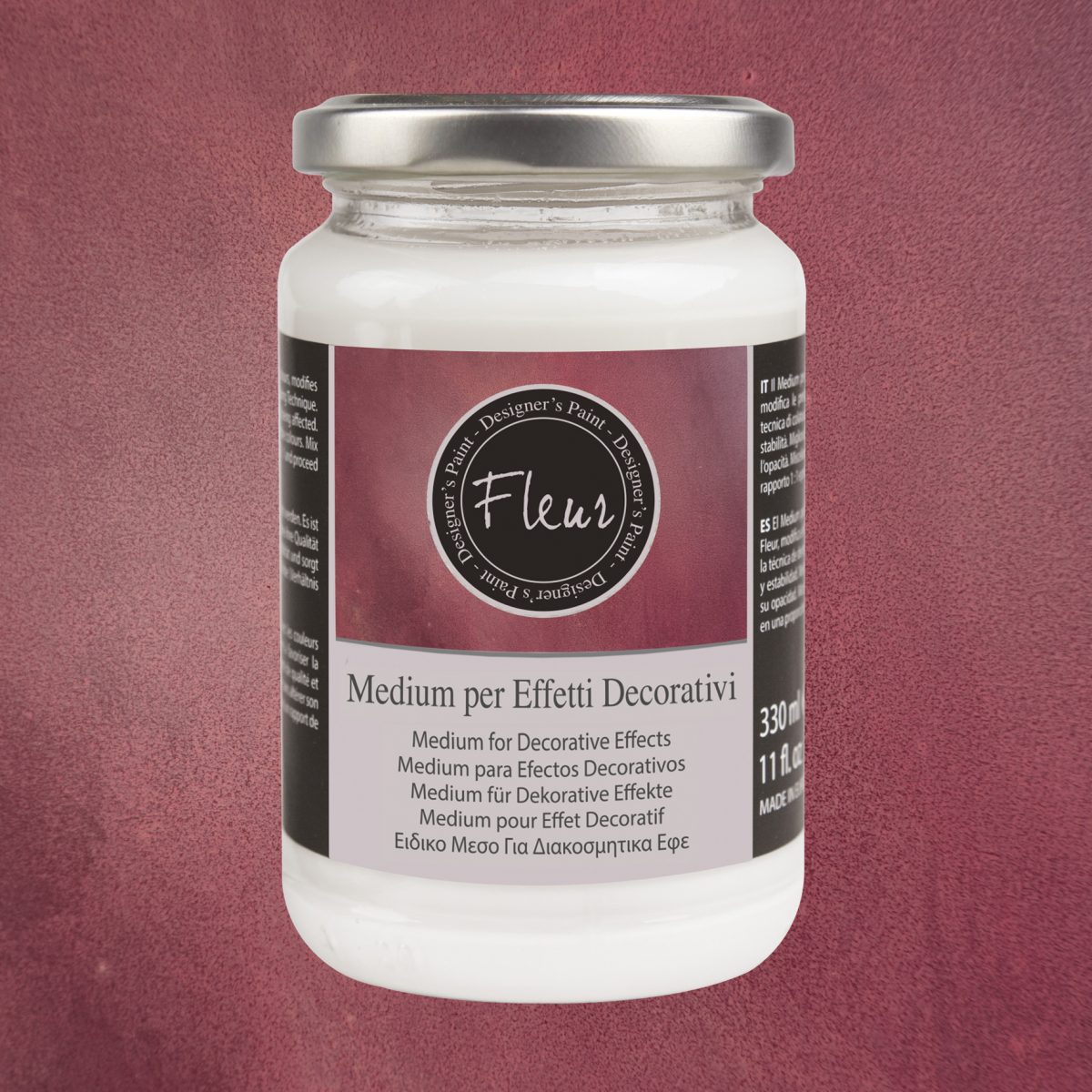 The Medium for Decorative Effects, designed to be used with Fleur colours, changes the performance of the paint so as to obtain the Fleur Wash technique.
The colour becomes more fluid and transparent, without changing its quality and stability.
It improves colour adhesion and flexibility without affecting its opacity.
Mix 30% of the second chosen colour with the Medium for the Decorative Effects and proceed with the Fleur Wash technique.
For an explanation of the technique, consult the article "FLEUR WASH TECHNIQUE".
---
Available Sizes:

---